#1 Best Business VoIP Phone System, GUARANTEED
Finally! A frustration-free, budget-friendly phone system for your business that gives you the freedom to work in-office or remote, guarantees high call quality and dependability and comes with our famous white-glove service and custom installation from LOCAL technicians!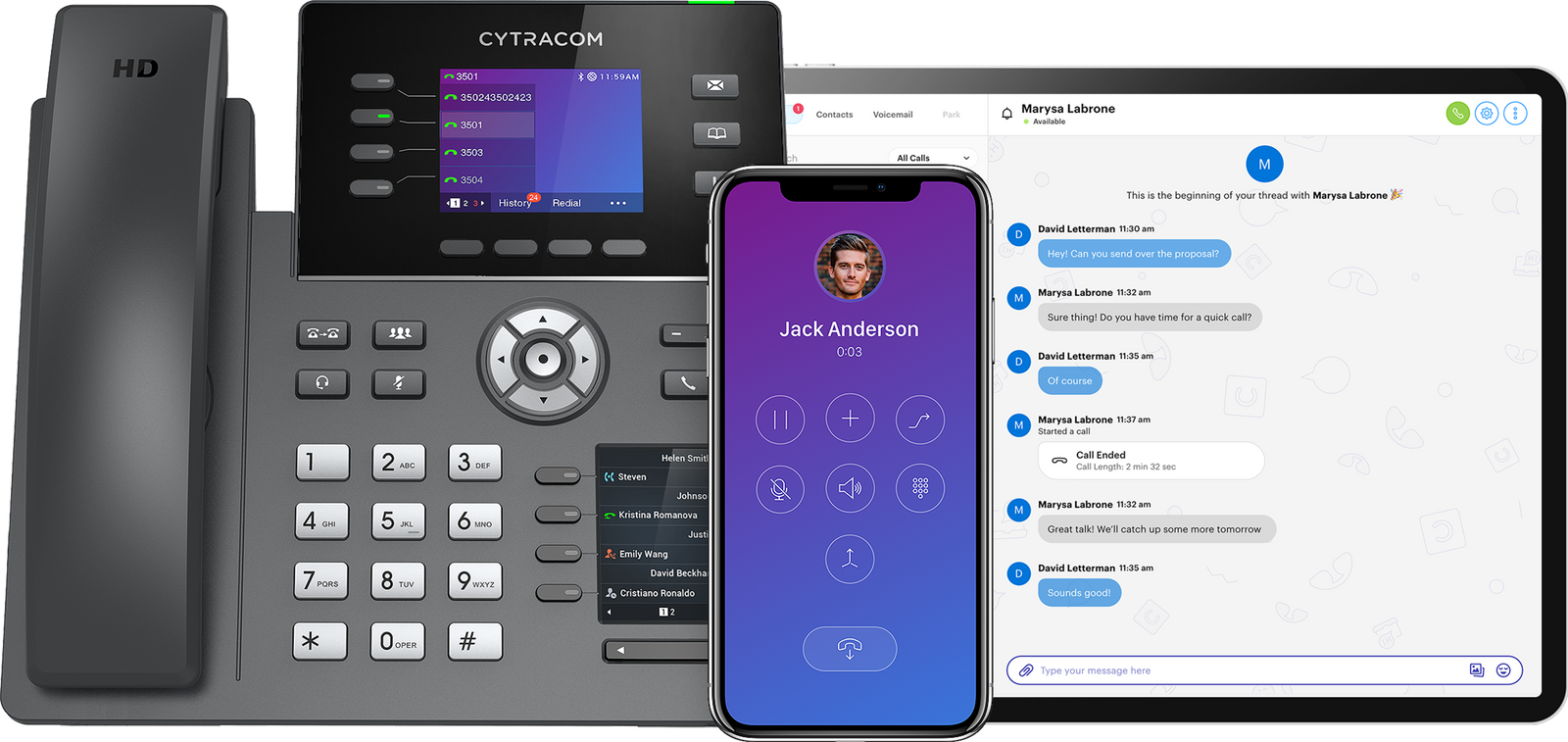 Our 100% Money-Back Guarantee:
Buy our phone system and let us customize and install it for you. Then use it for a full 6 months. If you're not 100% convinced it's the BEST phone system for your business, we'll buy it back. No one else will give you this level of guarantee to ensure your peace-of-mind and remove any risk in selecting the right phone system for your small business.
Call us for the full details: 319-359-3355
With Cloud-Based Hosted VoIP, you can:
We are LOCAL and will take care of the installation and setup of your new phone system to guarantee a smooth, frustration-free installation.

 
Other vendors ship you a "phone in a box" with an 800 "customer service" number to call when you run into trouble. We will concierge the entire process, from testing your network and Internet to installation, setup AND training your team so your phone works flawlessly – and we'll be ON-SITE to install and set it up FOR YOU.
100% transparent quoting and no hidden fees, guaranteed.

 
Another trick some phone system salespeople pull is only quoting the phone – but without revealing the monthly taxes, setup fees and additional costs you will incur, such as increased bandwith, upgraded firewall, etc. They mislead you into thinking their phone is "cheaper," so you buy – then get nailed with additional costs you didn't anticipate.
We'll conduct a THOROUGH assessment.

 

Far too many salepeople prescribe (sell) before they diagnose. We actually use a proprietary Phone And Communication Assessment to make sure we understand your business, how you use the phone, what your specific needs are and your current environment so we can prescribe the RIGHT phone system every time. In fact, we guarantee it.
Schedule Your Free Phone And Communication Assessment
Are you ready to make a move to a new phone system? Let us conduct a complimentary phone assessment BEFORE you make any decisions to reveal:
Is your current network environment (bandwith, firewall, router, etc.) able to handle a VoIP system?

 

We have a diagnostic tool we can run on your computer network to ensure a VoIP phone would work. We'll reveal in advance any additional costs you might have to incur so you're not unpleasantly surprised AFTER you buy.
Is it possible for you to get out of a long-term contract with a phone system that you HATE?

 

We'll review your contract and tell you if and what can be done. Sometimes there are loopholes that give you an out. In some cases, we can negotiate on your behalf to get you out or significantly reduce the fees. In some cases, the NEW system will save you enough money to more than cover the initial payment of early cancellation. We'll go over all of this for you when we meet.
Are you losing sales and opportunities because clients and prospects can't get to someone when they call your office?

 
Are prospects hanging up because they aren't getting to anyone live and can't leave a message? How exactly ARE calls being handled in your office? Are clients calling your sales rep's personal cell phone, and is that acceptable to you? With your permission, we can conduct a "secret shop" exercise and report back details on how your customers and prospects are being handled when they call your office (you may be shocked).
Can you save money on your phone and Internet bill?

 
It's very common for us to save our clients between 10% and 20% without sacrificing quality, simply because we find hidden fees and features they're paying for but aren't using.
At the end of this assessment, you'll have all the answers you want as to whether or not it makes good business sense to upgrade your phone.
We hope you become a client, but if not, that's okay too! You have our personal guarantee that absolutely NO high-pressure sales tactics will be used at any point during our engagement. We simply want this to be a delightful, informative and positive experience for you.
We provide a range of Managed IT Services, IT Consulting and Onsite IT Support in Coralville, Cedar Rapids, Swisher, Oxford, Solon, Iowa City, Ely, Fairfax, Homestead, Walford, Middle Amana, Amana, Mount Vernon, Hills, Norway, Lisbon, West Branch, Conroy, and surrounding cities.
Managed IT services from EZ Solutions  provide you with more reliable performance and predictable expenses. That means increasing the productivity from the technology you've already invested in, while reducing the total costs of IT problems and the resulting downtime.
Office
1295 Jordan St, Suite 2
North Liberty, IA 52317
Hours
M-F: 9am – 6pm
S-S: Closed