The value of Managed IT Services
Your business becomes more dependent on technology every day and ensuring your network is operating at full capacity can be a full-time endeavor. By partnering with EZ Solutions for your Managed IT Services, you receive proactive, expert attention to your systems around the clock and ongoing monthly IT support and service for all your technology needs. No more internal management or maintenance of your critical IT systems.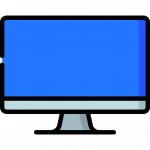 We will customize a support plan tailored to your business growth needs for all your operating systems, computers, and servers. And you can rest assured your IT support is never outsourced. Our local presence ensures reliable IT management from a team that's readily accessible to your business. Certified network engineers remotely monitor your network 24/7, so issues are fixed before becoming a problem.
With EZ Solutions Managed IT Services, you receive expert attention to your network and ongoing IT support for all of your technology needs to ensure that you have seamless productivity within your systems. Our strategic solutions focus on minimizing, or altogether eliminating the burden of managing, operating and optimizing a company's IT infrastructure, and help clients navigate the ever-changing IT environment, from data center to desktop.
EZ Solutions Managed IT Services Program gives you:
Peace of Mind

 

— Backups, security, servers. Let us handle your network while you focus on your core business.

Increased Productivity

 

— 24/7 monitoring allows us to proactively head off any network issues, resulting in substantial cost savings and less downtime.

End User Support

 

— We're there when you need us, providing the level of attention your business requires. Telephone and internet support available 24/7.

Fixed-Fee Plan

 

— For less than the cost of a single new hire, you'll have access to our Network Operations Center and our experienced team of engineers and technicians.

Fast, On-Site Response

 

– Reliable, on-site support is provided by uniformed technicians in company vehicles.
Already have an IT department? No problem. We play well with others. Let us enhance your team with additional resources and efficiency while saving you money.
Need help? Contact us for a Free IT Assessment today.
We provide a range of Managed IT Services, IT Consulting and Onsite IT Support in Coralville, Cedar Rapids, Swisher, Oxford, Solon, Iowa City, Ely, Fairfax, Homestead, Walford, Middle Amana, Amana, Mount Vernon, Hills, Norway, Lisbon, West Branch, Conroy, and surrounding cities.
Managed IT services from EZ Solutions  provide you with more reliable performance and predictable expenses. That means increasing the productivity from the technology you've already invested in, while reducing the total costs of IT problems and the resulting downtime.
Office
1295 Jordan St, Suite 2
North Liberty, IA 52317
Hours
M-F: 9am – 6pm
S-S: Closed