What are Cloud Integration Services
Cloud Integration from EZ Solutions gives you the power to collaborate using the Internet and intranet in or out of your office. Cloud solutions allow you and your employees to share, edit and publish documents in a unified system, improve communication, e-mail, increase marketing abilities and enhance your day-to-day business processes. Getting your information from the "cloud" has never been easier or more affordable.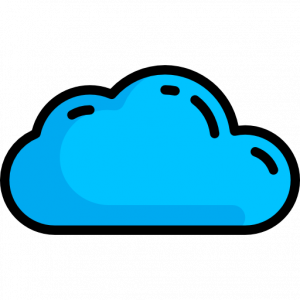 Because these services are hosted by the experts at EZ Solutions, you'll never have to worry about the management, maintenance or equipment that keeps them running smoothly. You can focus on running your business.
Cloud Services from EZ Solutions are:
Scalable

 

– Your capabilities and applications grow as you do.

Customized

 

– Solutions are tailored to meet the unique needs of your business.

Mobile

 

– You are able to collaborate from any Internet-enabled device.

Cost-effective

 

– Efficient technology improves your bottom line.
Choose from these powerful tools and increase your productivity:
Hosted Microsoft Exchange  – Enhance your company with business e-mail and collaboration tools like shared calendars, contacts and tasks, public folders, and e-mail at your chosen domain. 
Hosted SharePoint – Together with Hosted Exchange, SharePoint allows real-time collaboration over your company intranet. Store documents online, review files, write blogs and wikis and manage mailboxes with this powerful tool.
These cloud solutions can all be custom tailored to meet the specific needs of your business. Whether you are looking to reach new markets, increase efficiency and organization, or leverage your technology investments, Cloud Services from EZ Solutions may be the solution you've been looking for.
Transitioning to the Cloud is quick, easy and economical. Want to learn more?
We provide a range of Managed IT Services, IT Consulting and Onsite IT Support in Coralville, Cedar Rapids, Swisher, Oxford, Solon, Iowa City, Ely, Fairfax, Homestead, Walford, Middle Amana, Amana, Mount Vernon, Hills, Norway, Lisbon, West Branch, Conroy, and surrounding cities.
Managed IT services from EZ Solutions  provide you with more reliable performance and predictable expenses. That means increasing the productivity from the technology you've already invested in, while reducing the total costs of IT problems and the resulting downtime.
Office
1295 Jordan St, Suite 2
North Liberty, IA 52317
Hours
M-F: 9am – 6pm
S-S: Closed