You should always feel safe at home. We'll help you choose the right security features to monitor your loved-ones, your home, your property and your irreplaceables.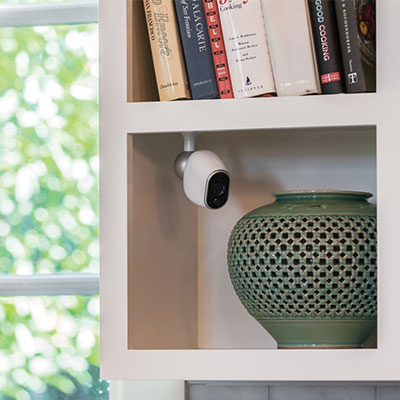 Video surveillance cameras can serve as an essential first line of defense against potential burglars. We'll equip your home with well-placed high definition cameras and video doorbells — all of which you can monitor from anywhere. In addition, we can integrate your surveillance and security components with smart lighting, locks, alerts and more, to provide you with a comprehensive monitoring setup that keeps you safe.
Interactive Security Monitoring
Keep your property safe with 24/7 professional monitoring and emergency response. Arm and disarm your system from anywhere, check your system's status and view recent activity at home with our interactive security solutions. Don't have a phone line? No problem, cellular technology will keep you informed and report back to central station in a flash.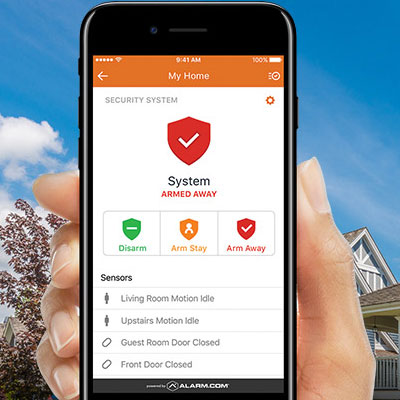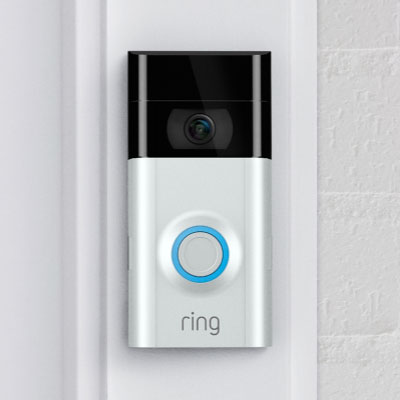 Answer your front door from anywhere with a high definition video doorbell that alerts you when motion is detected, and allows you to have a visual conversation from your smart phone. When paired with other smart security products your doorbell can be smart enough to lock the front door and turn on lights to ward off unwanted visitors before you know they're there.
Automated Door Locks & Garage Control
Ever wonder, "did I lock the door and shut the garage?" Take advantage of automated door locks and garage doors you can control from a smart phone. We can set you up to receive text alerts when the garage door has been left open or entry door unlocked.
We can also help you create custom lock codes for your family members, contractors, housekeepers or your AirBNB guests, so you'll never need to "hide" a spare key again. We're pretty sure that most burglars know to look under the doormat, under the garden gnome, behind that big rock …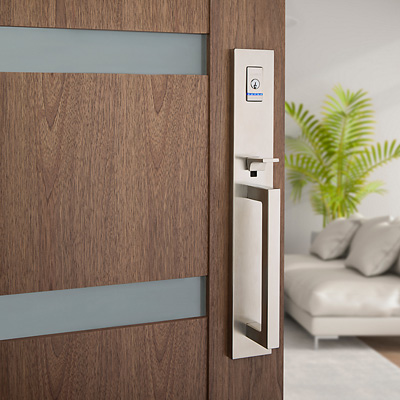 Office
1295 Jordan St, Suite 2
North Liberty, IA 52317
Hours
M-F: 9am – 6pm
S-S: Closed