technology that means business.
When you're focused on running a successful
business, a minor technology glitch can net major losses.
Integrate. Automate. Streamline.
Let us help you integrate, automate and streamline your commercial AV systems, so that you can focus on what matters most – your customers. We'll outfit your business space with sensible, yet utterly cool, automation solutions that are reliable and easy to control.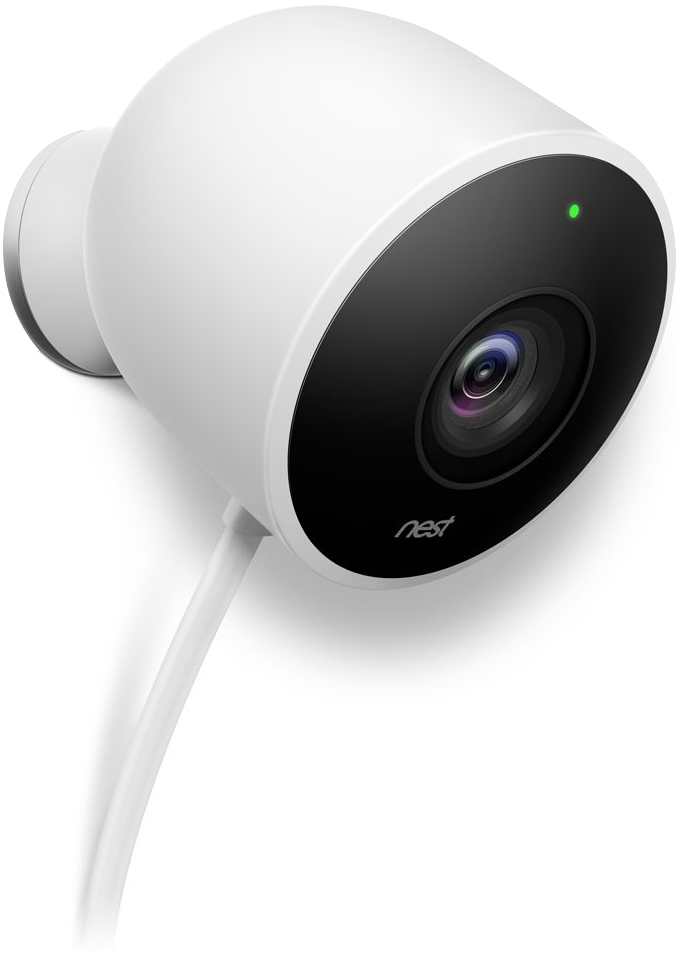 "We'll outfit your business with sensible, yet utterly cool, automation solutions"
You get one chance to make a first impression, so make sure you capture your audience with the right visual tools.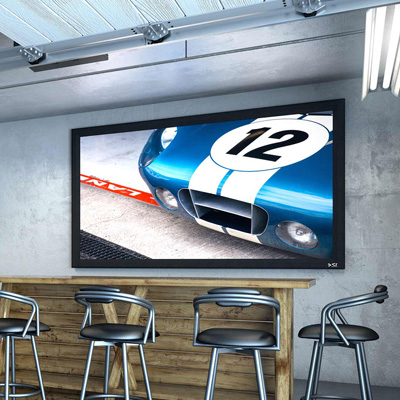 We always shop and research the best products available to provide you with state-of-the-art TVs and projectors at competitive prices. We'll outfit your business space with dynamic options, like:
• Lossless 4K video matrixes and video walls
• Bright, clear projectors for any environment
• Video conferencing
• Outdoor TVs
• Video streaming devices
• Hidden wires and cable boxes
Centralized Equipment and Rack Systems
How many wires does it take to …? We'll help keep the focus on the big screen by creating a discrete, state-of-the-art media rack system that houses your essential technology equipment. We also provide reliable AV receivers and amplifiers that can support any commercial solution. Just tell us your vision and business technology needs, and we'll aim to streamline, organize and hide the necessary clutter.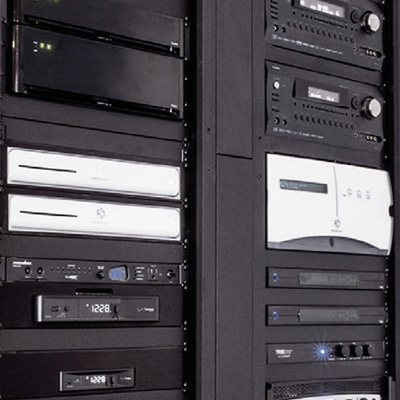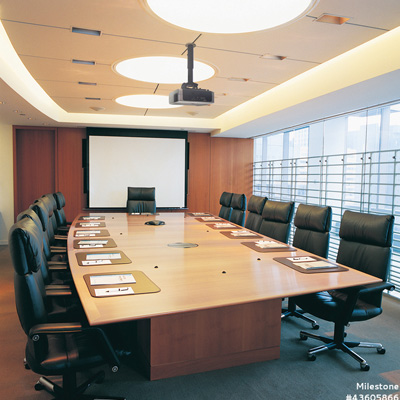 Smart lighting can be tailored throughout your business space to give off just the right amount of light. With endless lighting options and customizable automation, you can adjust any space to create a perfect atmosphere for all.
Outdoor Theaters & Entertainment
Does your business carry over into the outdoors? Just about everything that can be built for an indoor experience can also be duplicated outdoors. With outdoor TVs, speakers and lighting, we can effectively enhance your patio or exterior entertaining areas.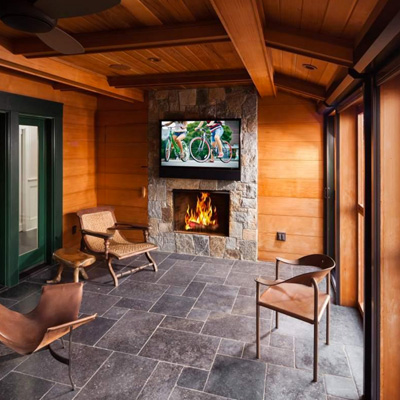 Sound is essential for engaging your customers and potential audience — completing that first, and lasting, impression. We'll help you find the right volume with dynamic speakers, surround sound solutions and streaming options.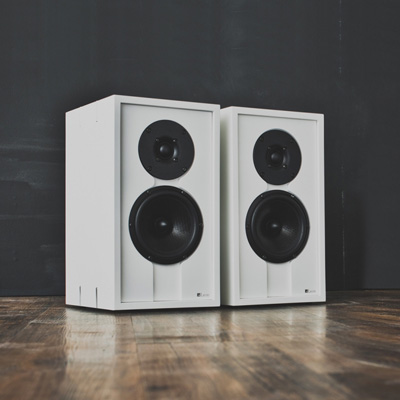 In-ceiling speakers, integrated sound bars and discrete outdoor speakers are just some of the latest audio tools that can complete any space. Whether outfitting a conference room with static-free speakers, integrating amplifiers and subwoofers for dynamic surround sound, or installing wireless speakers for continual audio streaming, we'll design a sound system that keeps everyone listening. We can connect with your existing sound equipment or build a solution from the ground up.
It's one thing to have the top 40 hits playing on a loop; it's another thing to have a virtual jukebox with an endless playlist at your customers' fingertips — no quarters required! Maximize the potential of Pandora, iTunes, Rhapsody, Spotify and other music streaming services by tying them into your business audio system and controlling your preferences with just a touch of a button. You can enjoy:
• In-room or wireless speaker systems
• Audio content in every zone of your business
• Managing content from a remote control or smart app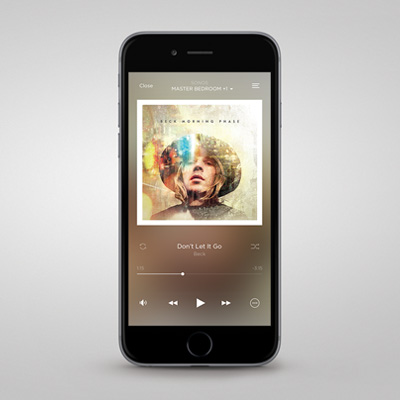 Business security is important to all of us. Let us provide you a free consultation to design a solution leaving you, your employees, and customers feeling safer from day one of installation.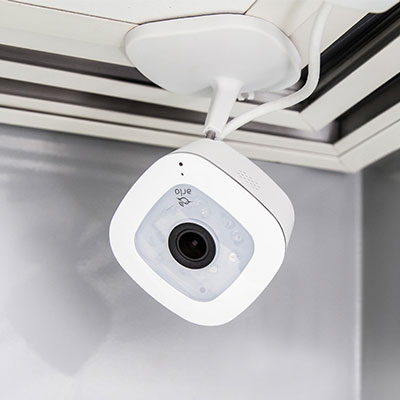 Options include surveillance cameras, sensors, perimeter alerts and more. Tying these systems into other lighting and audio services will ensure you have comprehensive security to protect your patrons and business.
• Hi-definition cameras
• IP- and analog-friendly cameras
• Smart app access to view live or recordings from anywhere
• Monitored security
Keep your business safe with 24/7 professional monitoring and emergency response. Arm and disarm your system from anywhere, check your system's status and view recent activity at your business with our interactive security solutions. Don't have a land line? No problem, cellular technology will keep you informed and report back to central station in a flash.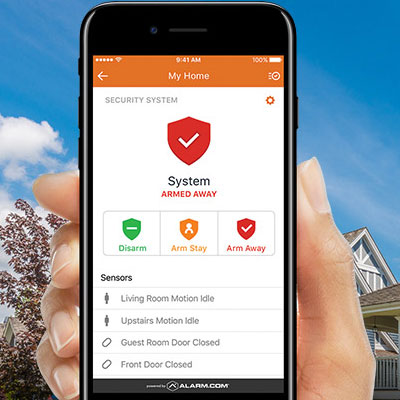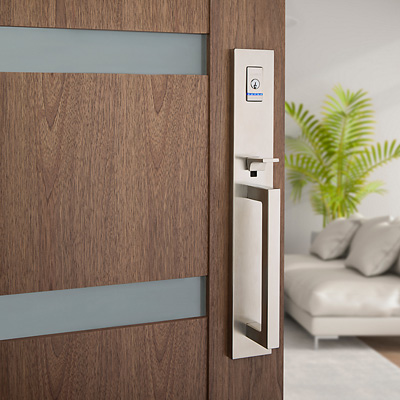 Automated Locks & Garage Door Control
An extension of business security includes having automated door locks that you can control from your smart phone. We'll set up alerts so, for example, you'll be notified if a door has opened while you're not there. Plus, you can create custom lock codes for employees or vendors so you'll never have to hide that spare key under that plant again. If you have a large garage door, we can set up automation where you'll get a text notification if the door has been left open and give you the ability to close it from anywhere.
Dim your overhead costs with total temperature and lighting control.
Save money and time by setting up alerts and triggers that manage your building's temperature based on your typical hours of operation. With a little information from you, we can program your ideal thermostat settings, so that the temperature is just right when you arrive for work, as well as when you leave.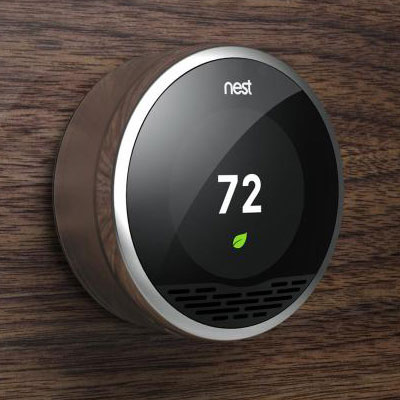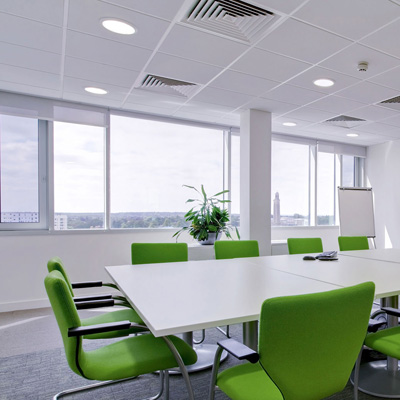 Implementing smart lighting solutions not only provides custom ambience at the touch of a button, but it can also save you money on your energy bills. With endless lighting options, we can set dimmers, lamp controls, custom lights, and timers that create the perfect ambiance at the perfect times. You'll never again have to ask yourself, "Did I remember to turn off the lights?"
Conserving energy includes controlling natural light, just as much as artificial light sources. That's why we're fans of motorized window shades, as they make it easy for you to dim the sun's rays without fussing with tangled cords. During install, we'll help you program your shades to raise and lower for your hours of operation, as well as during those hours that your building gets hit with the strongest sunlight.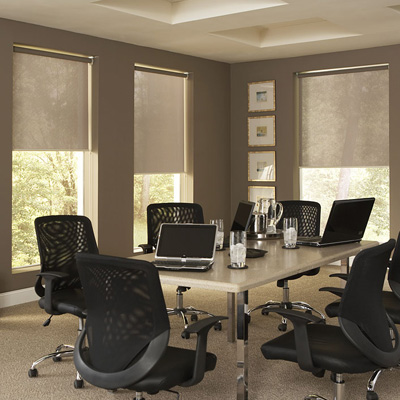 Office
1295 Jordan St, Suite 2
North Liberty, IA 52317
Hours
M-F: 9am – 6pm
S-S: By Appointment Only